How to classify rotary valve according to operation mode? Today, Tianlan environmental protection editor tells us: there are mainly manual operation rotary valve, automatic rotary valve and rotary control valve;
1. Rotary valve: manual operation, through the manual actuator such as hand lever, gear, hand wheel to switch operation, including a part that can rotate 90 degrees. The actuator opens and closes the valve by operating the valve stem and flow control elements.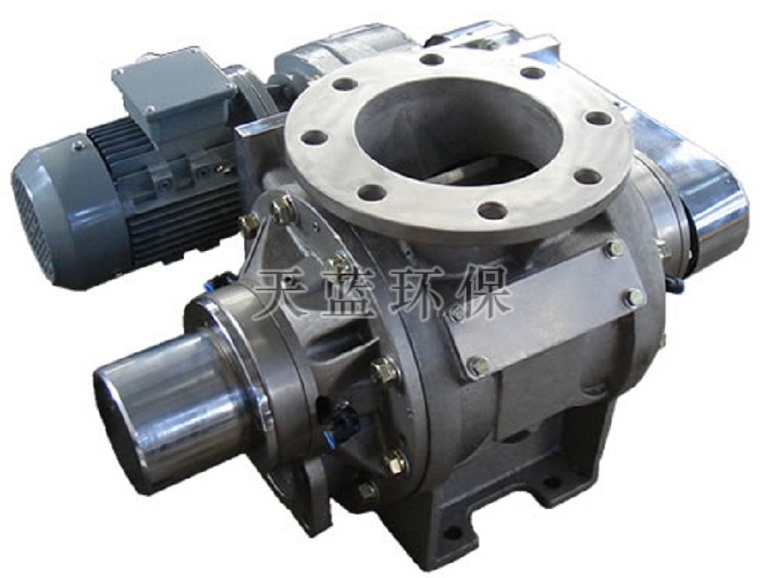 2. Automatic rotary valve: including an automatic actuator, the use of external automatic control or remote control valve switch. In general, automatic valves should be selected in the following situations: large valves (such as valves larger than 8 "), valves that are difficult to operate manually, valves that cannot be operated manually in toxic or other harsh environments, valves that require rapid closing of valves in order to deal with emergencies, valves that cooperate with all flow paths of batch formula, etc. The types of automatic actuators include hydraulic, pneumatic and electric. Most automatic rotary valves can be operated by electric and pneumatic actuators.
3. Rotary control valve: it can be operated under a specific opening. This kind of valve includes an actuator that can produce a corresponding angle according to the size. Butterfly valve is often used in the control of low pressure, large diameter and less strict requirement for leakage. Rotary control valve is a kind of control valve, which also includes some straight stroke valves, such as globe valve, gate valve and diaphragm valve. The automatic rotary shut-off valve is not a control valve because it can only be limited to the open and closed positions.