Star type ash discharge valve is also known as: ash discharge valve, discharge valve, star type discharger, discharger, etc. today we will talk about the characteristics and internal structure of star type ash discharge valve
Features of star type ash discharge valve:
1. The star type ash discharge valve has compact structure, beautiful appearance and convenient use.
2. The electric ash discharge valve operates smoothly with low noise.
3. Due to the distance between the bearing and the gear box of the rotary ash discharge valve and the shell, the lubrication of the rotary ash discharge valve is greatly improved at high temperature.
4. Star type ash discharge valve can also be designed and manufactured according to the requirements of users.
5. Star type ash discharge valve is filled with special grease for cycloid reducer before leaving factory. Please check and refuel regularly.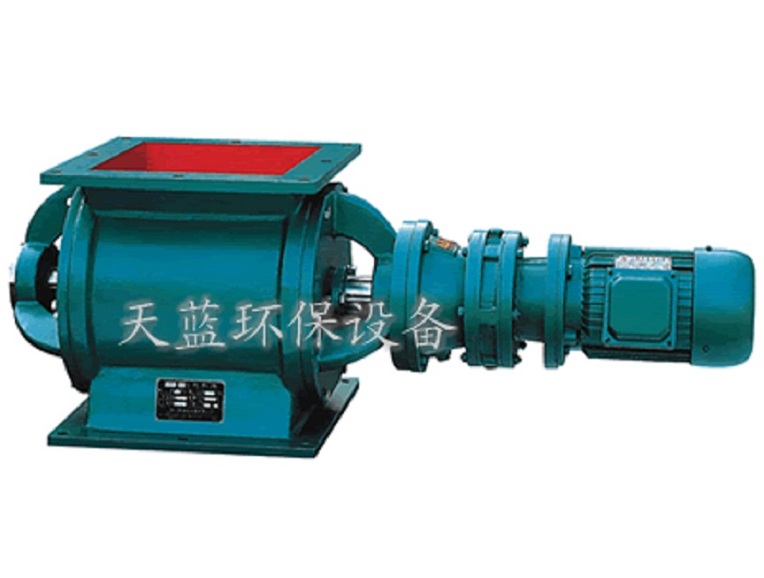 Internal structure of star type ash discharge valve:
Before leaving the factory, the reducer has been filled with smooth oil No. 00 smooth grease, and the ash discharge valve has been filled with lithium base smooth grease. Within 6-10 months after putting into use, the transmission and bearing parts should be supplemented or replaced with grease. If the ambient temperature is high, damp or there is too much dust in the air, the oil change time should be appropriately shortened. As a common equipment in dust removal equipment, star discharger is widely used. This machine, also known as electric ash discharge valve, electric air pin, star feeder, etc., is the main equipment for conveying, discharging ash, closing air and other equipment feeding during operation, which is suitable for passing powdery materials and granular materials.
Star type discharger is often used in the power output system. For pressure output system or negative pressure output system, star type discharger supplies material to the conveying pipe evenly and continuously, so as to ensure the stability of gas and solid in the power output pipe, so that the power transportation can work normally. At the same time, it can put the upper part of discharger on the wall, When the output shaft and the output shaft of the star discharger are connected with other parts of the whole machine, it is not allowed to be damaged indirectly or by hammering. In the process of transportation and installation, the star type ash unloader should be safe and stable to prevent collision, resulting in shell fracture and deformation.