What problems should be paid attention to in the operation of star type ash discharge valve? Today, Tianlan Xiaobian tells you:
1. The star type ash discharge valve should be started with no load, so all the materials in the hopper should be discharged before each shutdown, and then the valve should be stopped, instead of reversing.
2. The reverse of star type ash discharge valve may cause chain derailment, so it is troublesome to remove the derailment fault. Feed evenly. Do not increase the feed rate suddenly. The feeding quantity should not exceed the conveying capacity of the machine. Otherwise, it is easy to cause the "stuffy car" accident when the material at the bottom is piled up seriously.
3. Timely and proper supplement of lubricating oil. When the chain and hopper are seriously worn or damaged, they should be replaced in time.
4. The operators of star type ash discharge valve should know the basic knowledge of this kind of machinery and have a certain understanding of the performance of star type ash discharge valve; the operation of star type ash discharge valve must be standardized; the use of this machine (the characteristics of materials transported, working conditions, conveying capacity, etc.) should strictly comply with all the provisions of this manual; there should be a fixed feeding device to feed evenly into the machine.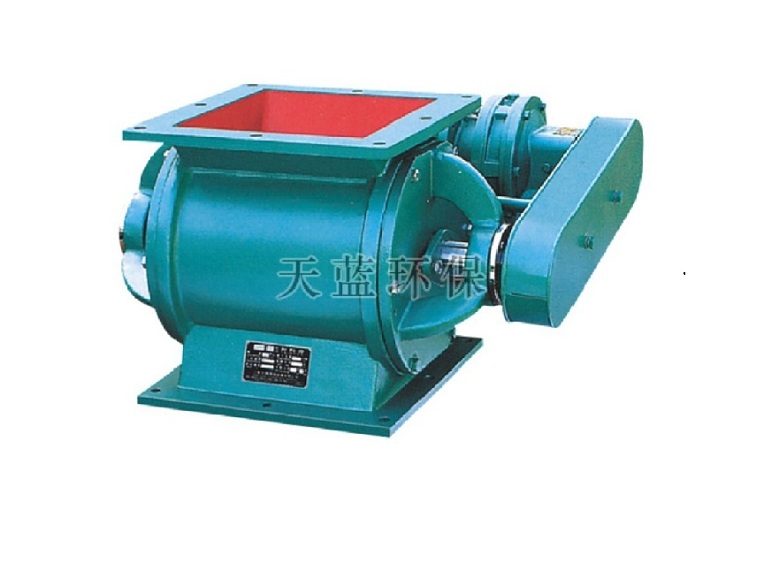 5、星
The feeding capacity of the feeding device of type a ash discharge valve shall be within the conveying capacity range listed in the "main technical specifications of the machine" in the manual, and the lower section shall not be blocked by conveying materials due to excessive feeding;
6. During operation, all monitoring doors must be completely closed.
7. Appropriate lighting equipment should be installed in the upper and lower sections and the places where the monitors are often turned on.
8. In case of any fault in the process of operation, the operation must be stopped immediately to eliminate the fault.
9. If there is any defect that should not be eliminated immediately, but has no great impact on the work, it should be recorded and eliminated during maintenance.
10. The supervisor should check the working condition of each part regularly, but it is absolutely forbidden to clean and repair the moving part of the machine during operation;
11. The screw tension device of the lower section should be adjusted properly to keep the normal working tension of the belt.
12. The watchman should often observe the working condition of the belt in the hopper of the star type ash discharge valve, and the damaged hopper should be removed;
Attention to these problems in the work, in order to better maintain the normal operation of the star type ash discharge valve.