When the star unloader works, the dust falls under the action of gravity and fills the upper and side space of the star. The blade rotor is driven by the motor through the reducer shaft, the impeller is transferred to the lower part of the dust, and the load is unloaded by self weight. Compared with other conveyors, the noise is smaller, that is, the working environment of the equipment is quieter. The equipment is mainly composed of shell (slot), scraper chain, drive component and tension component of closed section. The equipment has the advantages of simple layout, small volume, good sealing performance and convenient maintenance;
What should be paid attention to when replacing parts of star discharger? Today, Tianlan Xiaobian tells you:
1. Total height of previously installed products.
2. The size and shape of the front mounting flange of the ash discharge valve.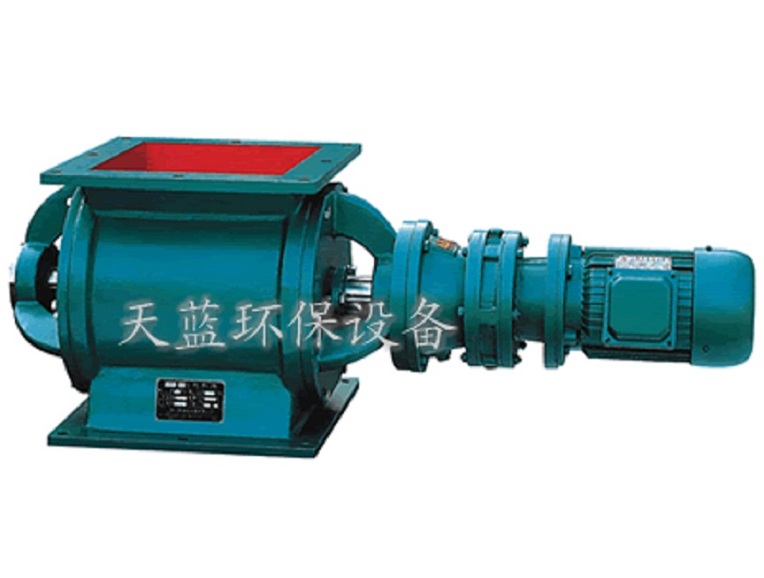 3、
Discharge valve flange hole center distance, several holes and the size of each hole.
4. Temperature of equipment and material.
5. Is there pressure on the equipment site? Is it positive pressure or negative pressure?
6. The material of the product (usually cast iron, cast steel or stainless steel can also be customized).
7. Is there a speed requirement? What's the unloading volume per hour? And the density of the unloading material.
8. Are there any special requirements for motors? General motors are used. Variable frequency motor or explosion-proof motor can be replaced according to customer requirements.
After understanding these, the star discharger replacement of any parts will be very clear operation.