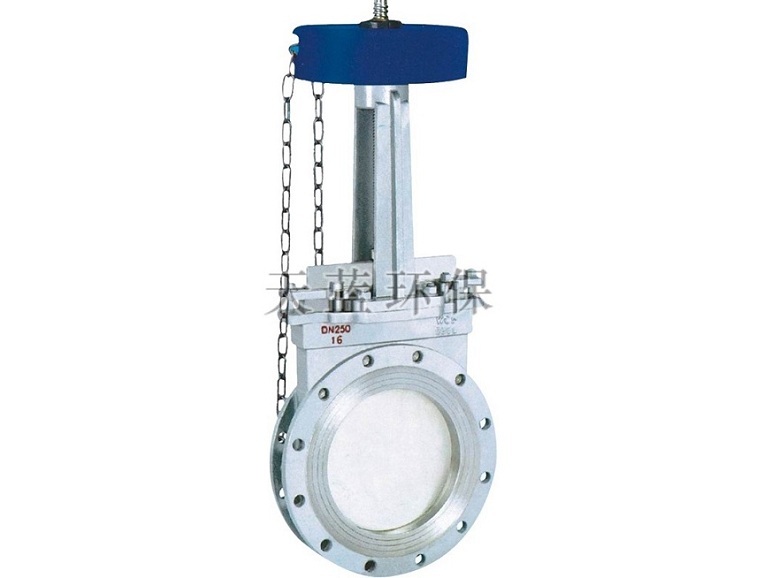 Product overview of chain knife gate valve:
The driving part of the product adopts the multi rotary electric device to drive and control the opening and closing of the valve. The operator can control the valve remotely within the control, operate it manually on site, and also cooperate with the computer to realize the computer automatic control. It is widely used in drainage, heating, power station, chemical industry, food, papermaking, pharmaceutical, coal, procurement and other projects, meeting the automation requirements of modern industry and agriculture.
Features of chain knife gate valve:
Quick opening and closing, stable and reliable, high degree of automation, unlimited installation height and position. The explosion-proof electric device can work normally in flammable, explosive and even toxic gas environment. Equipped with manual, in case of power supply interruption, you can manually open or close the valve, effectively control the medium, to prevent accidents.
Parameters of electric device of chain knife gate valve:
Power supply: AC380V, 50Hz.
Standard type: the standard product has the protection ability of dustproof and rain proof enclosure, and the protection grade is IP65, which can be directly used outdoors.
Waterproof type: the waterproof type product has the shell protection grade of IP67.
Explosion proof type (Ex): explosion proof grade D | BT4 / D | cT4 (excluding acetylene).
Ambient temperature: - 20 ℃ ~ 40 ℃
Optional: with electrical controller
Schematic diagram of chain knife gate valve:

Main technical parameters of chain knife gate valve: