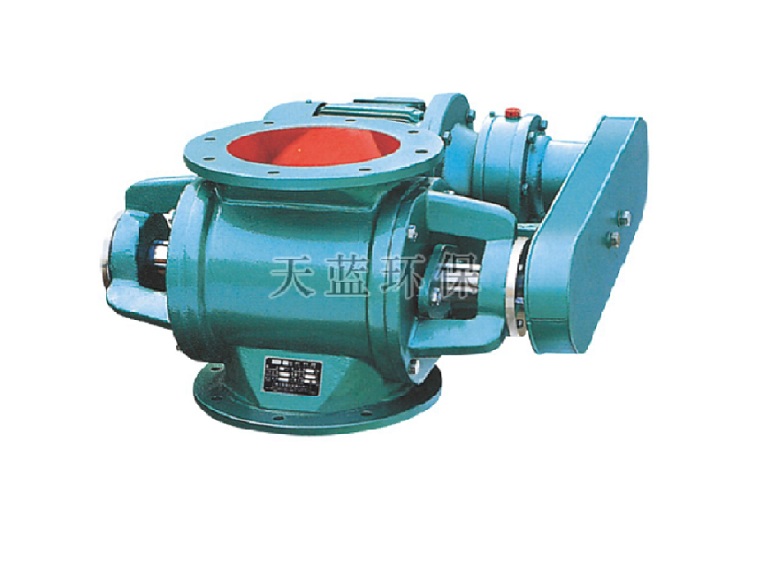 Yjd-HGrotary valve product introduction:
Discharger, also known as star discharger and discharge valve, is the main equipment for dust removal, air supply and other equipment feeding. It is suitable for powdery materials and granular materials.
Working principle of yjd-hg discharger:
Dischargers are divided into three types: common type, pressure resistant type and high temperature resistant type. The discharger can be driven at a constant speed to continuously discharge materials according to the control rate, or driven at an indefinite speed to use the discharger as a feeder;
Common type of discharger: it can be used for common materials below 150 ℃ and normal temperature, and can continuously and evenly supply materials to the conveying pipe. In the system and separation dust collection section, it can also be used as a discharger;
Discharger pressure type: it uses closed rotor, can be widely used in suction type, pressure type air conveying system and negative pressure conveying equipment, rotary discharger can ensure that the air pressure in the conveying pipe does not leak, can safely transport and receive materials, so in this regard, it is called ten thousand air lock, it can not only withstand pressure, but also has the function of common type.
Yjd-hg discharger features:
(1) The discharger adopts the planetary rotation principle, the input and output are on the same axis, and has the unique characteristics of direct connection with the motor, so it has compact structure, beautiful appearance, novel, small volume and light weight
(2) The discharger has the advantages of reliable and stable operation, low noise, few faults, long service life, nodular cast iron and bearing steel etc. it has good service performance and high wear resistance
(3) Bearing, gear box, far away from the valve body, avoid the influence of high temperature dust, good sealing performance of front and rear end covers, prevent dust leakage, prolong the service life of motor parts and lubrication system
(4) The unloader has strong overload capacity, small impact resistance moment of inertia, and is suitable for frequent starting and reverse rotation
(5) If you need special specifications, motor, sprocket drive and other dischargers, you can make them
Product diagram:
Main technical parameters of yjd-hg discharger
Ruian Tianlan environmental protection equipment Co., Ltd. is mainly engaged in a series of products such as discharger, ash discharge valve, star type ash discharge valve, and Ruian discharger, "Tianlan environmental protection and global purification", customer service hotline: 0577-65007068